For Bette & Cring, IT'S ABOUT OUR STRONG CULTURE OF SAFETY, and it's about protecting our people – our employees, our subcontractors, our customers, and everyone else on the job site. The results are evident with one of the lowest Workers Compensation experience modification ratios (EMR) in the industry as well as recognition by the AGC NYS as the recipient of many Safety Excellence Awards.
Bette & Cring's safety program is consistently implemented by management, employees and subcontractors on every jobsite. We are committed to providing a safe and healthy workplace. Bette & Cring has established a comprehensive safety program focused on ongoing training, inspection, and accountability, and provides guidelines to comply with the Occupation Safety and Health Act (OSHA), federal, state, and local safety codes, and our supplemental safety policies.
The most significant thing we do every day is to make certain everyone gets home safely.
Bette & Cring has created a framework for an injury-free environment to provide the safest possible workplace for our employees, subcontractors, and others who are on our construction sites.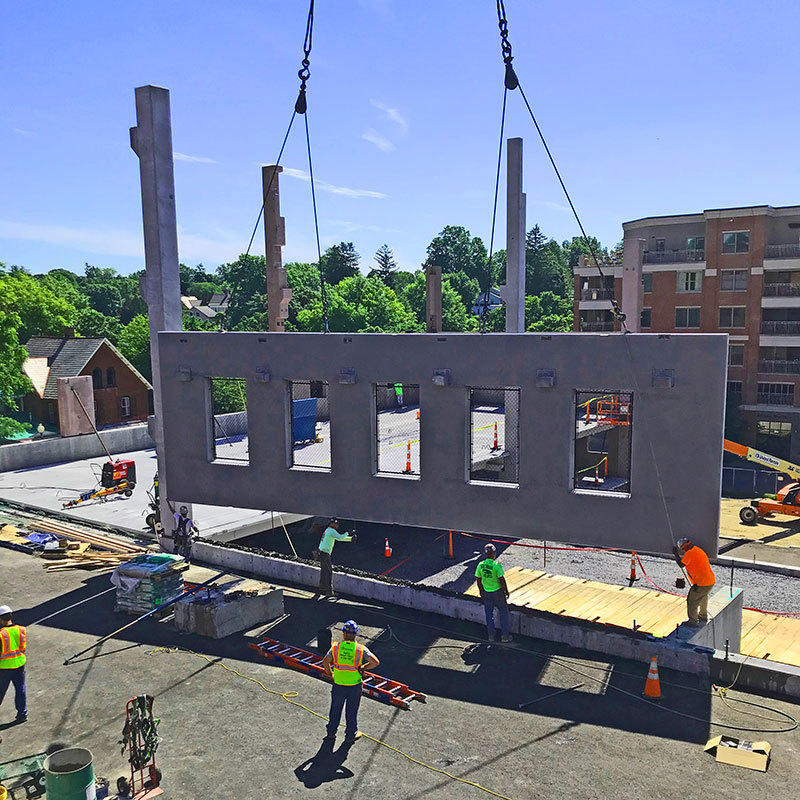 Covid-19 Guidelines
With the advent of the COVID-19 pandemic, the protocols and procedures necessary to ensure that anyone on one of our projects is informed, trained, protected, and allowed to stay safe from this infectious disease has taken on a greater and greater level of importance.
Company-wide, Bette & Cring has taken measures to foster social distancing and reduce personal contact. We have limited business travel, restricted visitors to our workplaces, and shifted to remote meetings (via phone and video-conference).
On the job site, we are focused on prioritizing hygiene and social distancing. Our new protocols include reduced density of workforce in; requiring masks and gloves; hand washing stations; and temperature screenings.